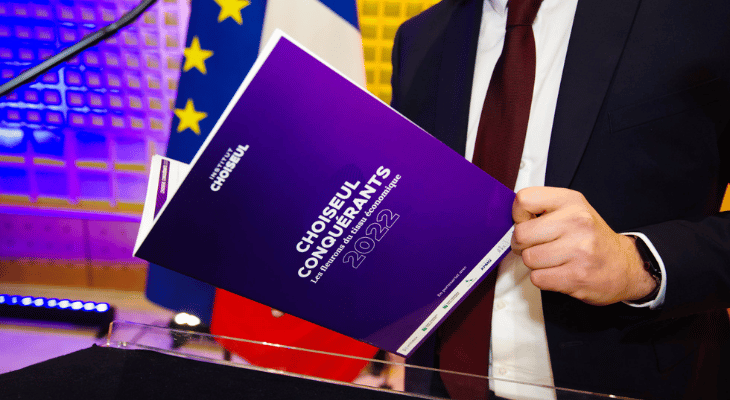 On Tuesday 28 February, the leaders of the Choiseul Conquérants 2022 winners were invited by Roland Lescure, Minister Delegate in charge of Industry, for a dinner at the Ministry of the Economy, Finance and Industrial and Digital Sovereignty.
Benjamin Verlingue, in his capacity as Deputy Managing Director of Adelaide Development, was present at this event to represent the Adelaide Group, ranked as "locomotives of territorial development" among the 200 companies in the Choiseul Institute's #ChoiseulConquérants ranking.
"The ETIs are an essential link in the success of French business, yesterday, today and tomorrow", Roland Lescure.