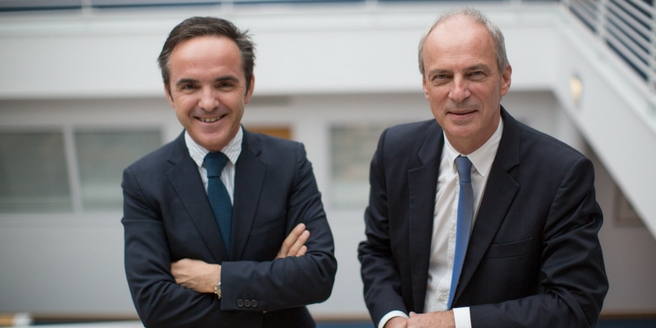 Double-digit growth! The broker posted revenues of €147M in 2017, up by 12% compared to 2016, and has again posted solid organic growth. These figures are crucial at a time when the company is completing its strategic plan.
Eric Maumy, Chief Executive of the corporate risk brokerage group Verlingue (Adélaïde group), last year focused on three key areas:
– the regionalisation of its activities in France through 14 offices, responsible for approaching SMEs at sales level;
– internationalisation with the recent takeover S&P Insurance Group in Lucerne, one year after gaining a foothold in Switzerland via Advantis;
– digitalisation, in particular by creating web platforms such as the Assur@ccess borrower's insurance platform.
Result: despite market saturation, extremely low premiums, fierce competition, declining P&C Insurance and complicated social protection in 2017, the Quimper-based company generated revenues of €147M, up by 12% compared to 2016, 7% of which was accounted for by external growth. « 5% organic growth is what I would call solid in a complicated phase of the economy », said Eric Maumy. These revenues correspond, moreover, to a negotiated premium volume of €1.7 billion compared to €1.4 billion in 2016 for its large corporate customers (which account for 50% of this amount), mid-tier firms (45%) and SMEs (5%).
A PREMIUM STRATEGY
« We decided to pursue market share with a premium strategy. For example, we are selective in that we do not take part in tender offers and have also adopted an irreproachable management approach. We thus won 200 new customers last year, very much upon our own initiative », continued the man at the head of the ninth largest broker on the market in the latest Argus rankings, whose growth is also due to its talented staff. « We recruited 100 employees last year and have invested heavily in new talent », said the CEO, who was recently joined by Frédéric Grand to provide him with support in international development projects. While Germany is in the sights through a new external growth operation, the new deputy CEO will above all be responsible for boosting the share of revenues obtained from outside France to 50%, from its current level of 20%.
In 2018, general insurance provider Verlingue is reaching the end of its strategic plan that began two years ago, and it also plans to expand the specialities it provides to real estate professionals and financial institutions, which account for 30% of its business.