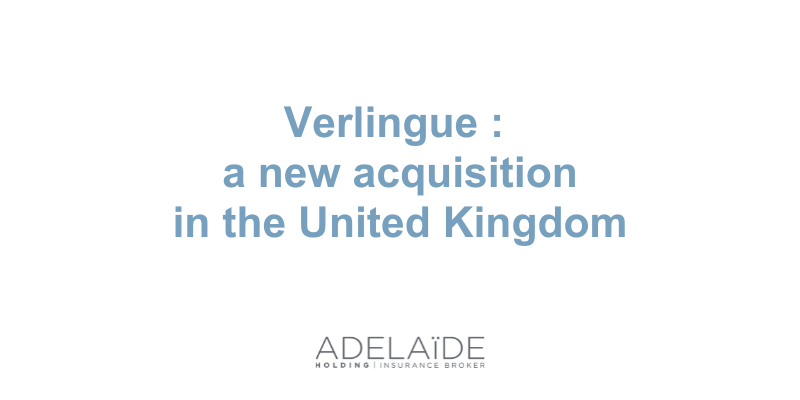 Paris – Gloucester, September 04th 2023 – Verlingue has announced the acquisition of Gloucester-based Brunsdon Employee Benefits, an independently owned Employee Benefits specialist. The deal supports Verlingue's recent expansion in the Midlands and Southwest and significantly boosts its employee benefits capabilities in the SME and mid-corporate market.
It also aligns with Verlingue's 2024 strategic plan to create a major European, family-owned, independent insurance broker and has reinforced its ambition after the acquisition, early July, of INSER, one of the leading independent players in the Italian insurance brokerage market.
Brunsdon Employee Benefits provides schemes and advice to a broad portfolio of clients in the Southwest and across the UK.
The whole of the Brunsdon Employee Benefits team will join Verlingue as part of the deal and current Managing Director, Sebastian Merritt, will take on the role of Head of Employee Benefits reporting into CEO Mike Latham.
Mark Pugh, currently Head of Employee Benefits, will take the opportunity to relinquish previous operational responsibilities and will now concentrate on expanding and delivering Verlingue's Multinational, Major Client and Partnership propositions.
The acquisition follows hot on the heels of the launch of a new general insurance office in Birmingham covering the Midlands and South West.
Mike Latham, CEO, Verlingue UK, commented:
"This is an exciting acquisition for Verlingue which not only expands our footprint in the employee benefits market but builds on our recent expansion as a group in the Midlands and South West. Our strategy is to continue to grow our employee benefits operation and we are actively looking for additional acquisitions this year and beyond!"

Benjamin Verlingue, director of International Subsidiaries, Verlingue, added:
"The acquisition of Brunsdon Employee Benefits will help us to reinforce our presence in the UK and to become a major player in this strategic market for insurance. Our aspiration remains to preserve our status as an independent, family-run broker, while pursuing sustained development through highly competent teams deployed across Europe to bring to our customers all the services they need at international level".
Contact:
Adelaïde Group – Thomas Barbelet – thomas.barbelet@verlingue.fr – +33(0)6 72 75 49 14
Epoka Agency – Lucie Fortin – lfortin@epoka.fr – +33(0)6 19 68 70 18