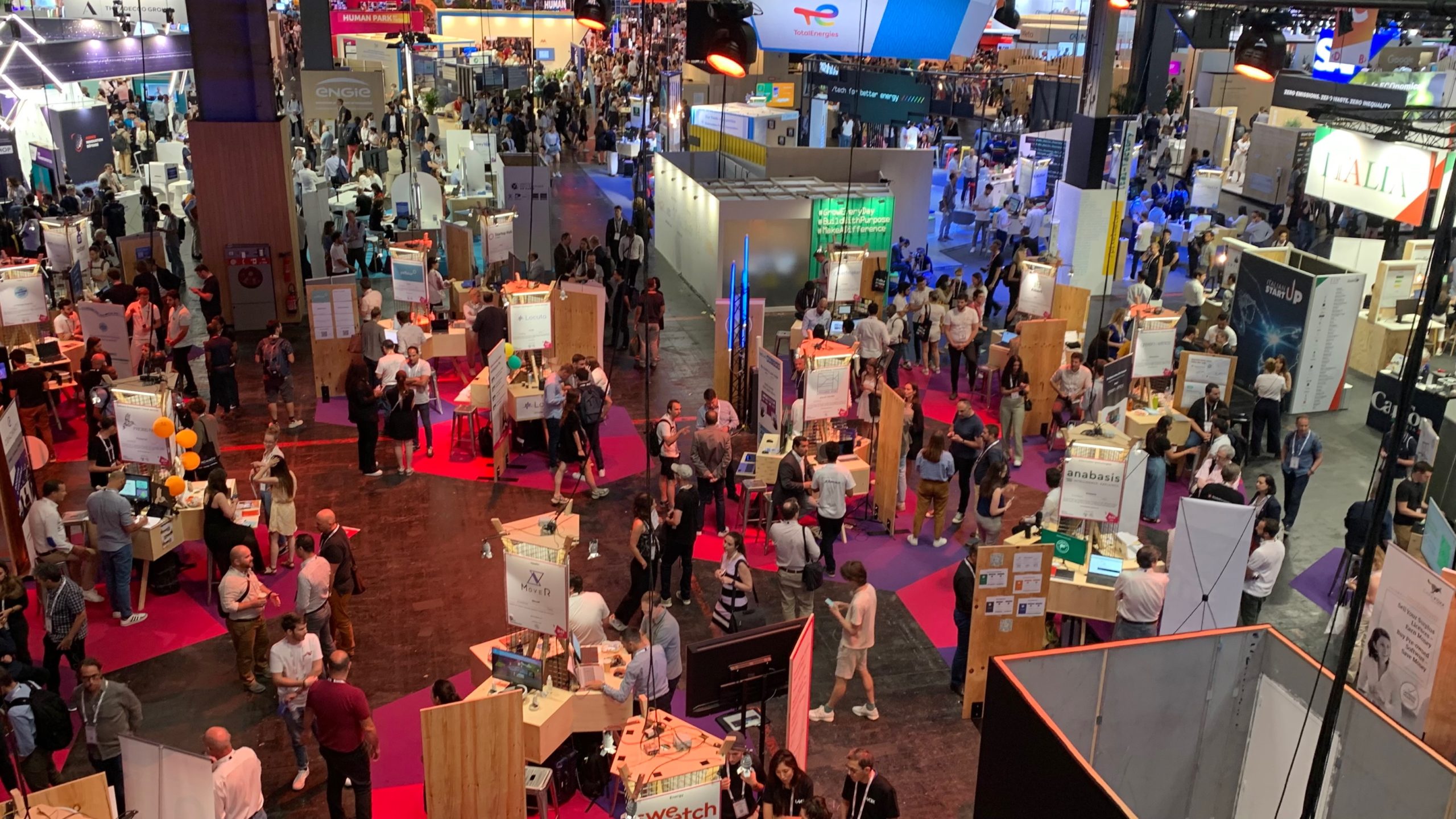 Christelle Le Bras, Head of Tiers Payant Génération, and Agathe Munllo Llisa, Verlingue's Civil Liability Consultant, attended the 6th edition of Viva Technology, which took place from 15 to 18 June in Paris.
Each year, VivaTech brings together, in person and online, business leaders, startups, investors, researchers and innovators to initiate positive change in business and society.
Christelle Le Bras and Agathe Munllo Llisa's participation in this event is part of the Adelaide Group's "Adelaide Leaders Program", a business and management training programme launched this year and led by Group Directors and external speakers. Every year, a group of about twenty employees will meet monthly to follow a programme structured around three pillars: training, specific projects and events.
The visit to the VivaTech trade fair is part of the second "project" pillar, in which each participant is responsible for piloting a project contributing to the Group's development.
"For me, it was two days of immersion in the heart of innovations and new technologies, both intriguing and captivating: resources to imagine our environment of tomorrow." Christelle Le Bras

"I would add that we attended numerous micro-conferences which enabled us to discover the strategic and technological development axes of our partners, insurers, clients or prospects, in very varied fields; from agri-food, life sciences to IT tools. We also had very enriching exchanges with various speakers in order to collect useful information for our Adelaide Leaders Program working group." Agathe Munllo Llisa
Olivier Halluitte, Verlingue Transformation Manager, Olivier Le Gall, Verlingue Information Systems Director, Benjamin Verlingue, Deputy Managing Director of Verlingue International Subsidiaries and Financial Institutions and Maureen de Langle, Verlingue Transformation & Innovation Project Manager, were also present at the show to discover and immerse themselves in the technological innovations within the framework of the Adelaide Group's digital transformation.