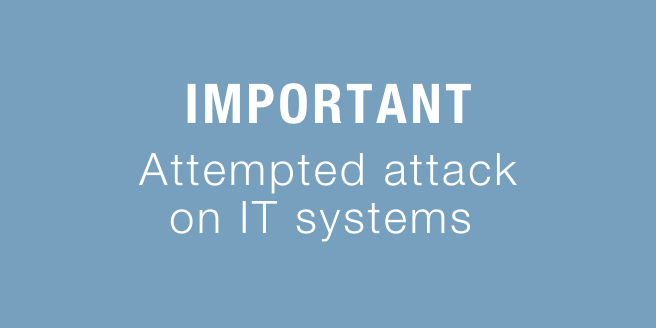 This attempted attack was stopped and contained very quickly thanks to Adelaïde Group's detection and security systems. The situation is being managed in line with the Group's business continuity plan, with the support of cyber security experts.
To date, Adelaïde Group is not aware of any data compromise. The group has informed the public bodies and authorities accordingly.
Nevertheless, in order to guarantee the integrity of all systems and data and to carry out technical analyses, it has been decided to suspend all IT activities for at least the next 48 hours.
Therefore, all extranets and customer service sites have been disconnected. Our teams remain available to answer your questions. You can reach them on their direct personal contact details.