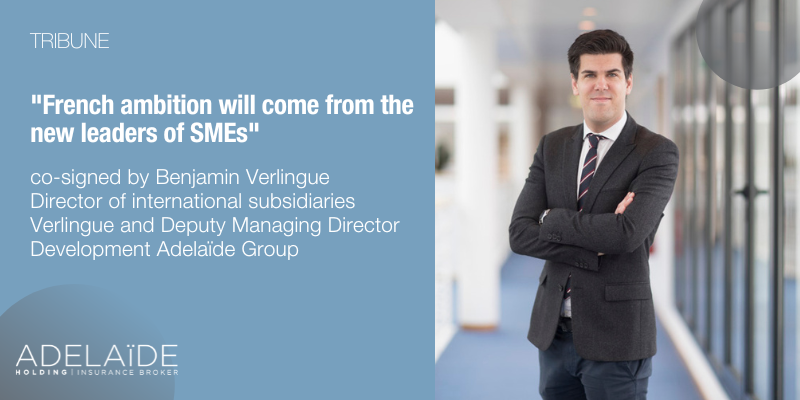 From 2024, Benjamin Verlingue, Managing Director of Adelaide Group (Verlingue, Génération, Cocoon) and also Managing Director of Verlingue's international subsidiaries, will succeed his father Jacques Verlingue as Chairman of the Adelaide Group.
This succession will mark the 4th generation at the head of the European, family-owned and independent brokerage group.
In the context of this handover, Benjamin Verlingue has co-signed the article: "Economic Sovereignty: why French ambition will be achieved by the new leaders of ETIs" shared on Friday 5 August by Les Echos.
This article was also co-signed by Cécile Cantrelle, President of Alsapan; Pauline Boucon Duval, General Manager of the Duval group; Boris Derichebourg, President of Derichebourg Multiservices; Alexandra Mathiolon, General Manager of SERFIM; Caroline Poissonnier, General Manager of the Baudelet Environnement group; Clément Quéguiner, President of Quéguiner, Caroline Semin, General Manager of the Semin group, and Axel Rebaudieres and Georges Maregiano of KPMG.