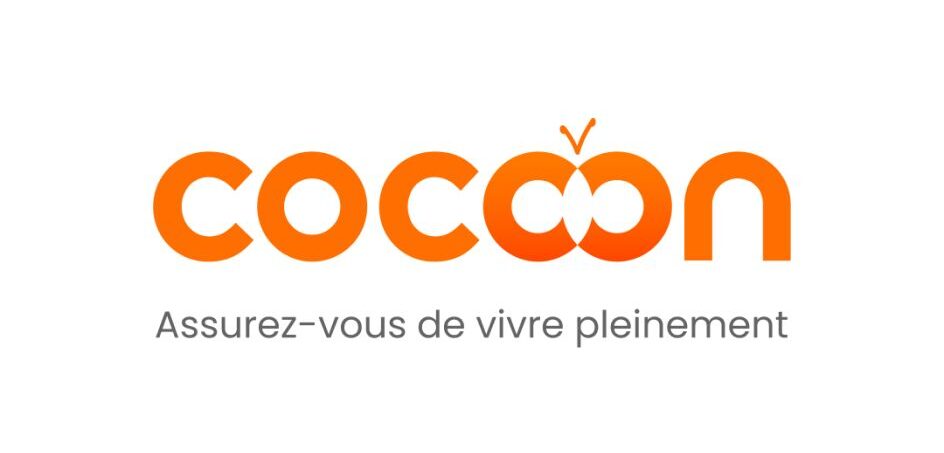 Cocoon, a subsidiary of the Adelaide Group, specialising in the distribution of health and provident insurance to individuals, today presented its ambition, its new identity, the evolution of its positioning and its future communication campaign.
Starting from a simple observation: in order to guarantee the sustainability of its model, a broker must offer a service and cover that correspond exactly to the needs of the target population. Cocoon is changing to become the digital reference for the 45/70 year old target group. Because of their specific characteristics, these profiles have to deal more than others with "transitional situations" where health cover can become one of the elements of a stability that is essential to fulfilment.
The commitment: to become a 'Cocoon' for profiles that are more likely to experience changes in their daily lives thanks to a tailor-made offer
55% of policyholders aged 45-70 (and up to 66% for retirees) feel a certain mistrust of online health insurance, fuelled by the absence or limited possibilities for contact and personalisation.
Cocoon has decided to respond to these concerns and to revise its positioning and expression codes to specifically meet the needs of 45 and 70 year olds; a period of life where many events have a lasting impact on their daily lives (purchase of a property, moving house, marriage, separation/divorce, children leaving home, self-employment, retirement, illness, etc.)
Cocoon stands out for its guarantee of anticipated and stable health costs, so as to offer a concrete response to enable them to tackle their daily lives with greater peace of mind. But also by the uniqueness of its approach, based on the best of both worlds, both digital and physical, with several modes of contact and an offer that is requalified in 40% of cases by telephone.
"By focusing on support and personalisation, we want to establish a lasting relationship of trust with policyholders, bring peace of mind to the management of their healthcare costs and promote the conditions for their fulfilment at every stage of their lives" says Jean-Sébastien Nénon, CEO of Cocoon.
The ambition: to demonstrate that a broker specialising in health insurance can be profitable and responsible thanks to the stability of its relationship with its policyholders
In an unstable economic context and in the face of major changes in the health insurance market (100% health, slowdown in fundraising for American insurtechs), Cocoon is making a strategic shift, valuing its expertise in the 45/70 year old segment on the one hand and the establishment of a lasting relationship of trust with policyholders on the other.
"Since 2020, we have observed new needs on the part of policyholders. Faced with recent changes in the economic and working worlds, the French feel the need for better health cover and peace of mind at every stage of their lives as well as during all the transitions they encounter, particularly between the ages of 45 and 70," says Jean-Sébastien Nénon, CEO of Cocoon.
The reference: using the know-how and values of the Adelaide Group to find a unique model and establish a relationship of trust with policyholders
Within the Adelaide Group, a guarantee of stability and independence, Cocoon benefits from numerous synergies and intends to expand its already close collaboration with Verlingue and Générations. Cocoon thus confirms its ambition to become a reference brand for 45/70 year olds, recognised for its customer experience in the distribution of health insurance to individuals.
The findings of the Kantar Profiles – Cocoon study on the relationship between the French and their supplementary health insurance:
88% of 45-70 year olds say they use online banking/insurance services (first services/products consumed online).
24% of 45-70 year olds who have a supplementary health insurance policy have taken out their contract online.
44% of 45-70 year olds who have taken out a contract online had a telephone contact.
The main obstacles to taking out an online policy are the lack of contact methods (22%) and the lack of personalisation (15%)
About Cocoon
Founded in 2014, Cocoon is a brokerage firm specialising in the distribution of health and personal protection insurance for individuals (students, working people, self-employed workers, seniors). A subsidiary of the family-owned and independent Adelaide Group, Cocoon is a full-digital company that deploys simple and accessible turnkey or customised programmes on behalf of partners. In 2021, Cocoon will have achieved a turnover of €14.5m, with nearly 80,000 clients and 15 employees. https://www.cocoon.fr/ LinkedIn
Press contact
Agence Epoka – Lucie Fortin – lfortin@epoka.fr – 06 19 68 70 18