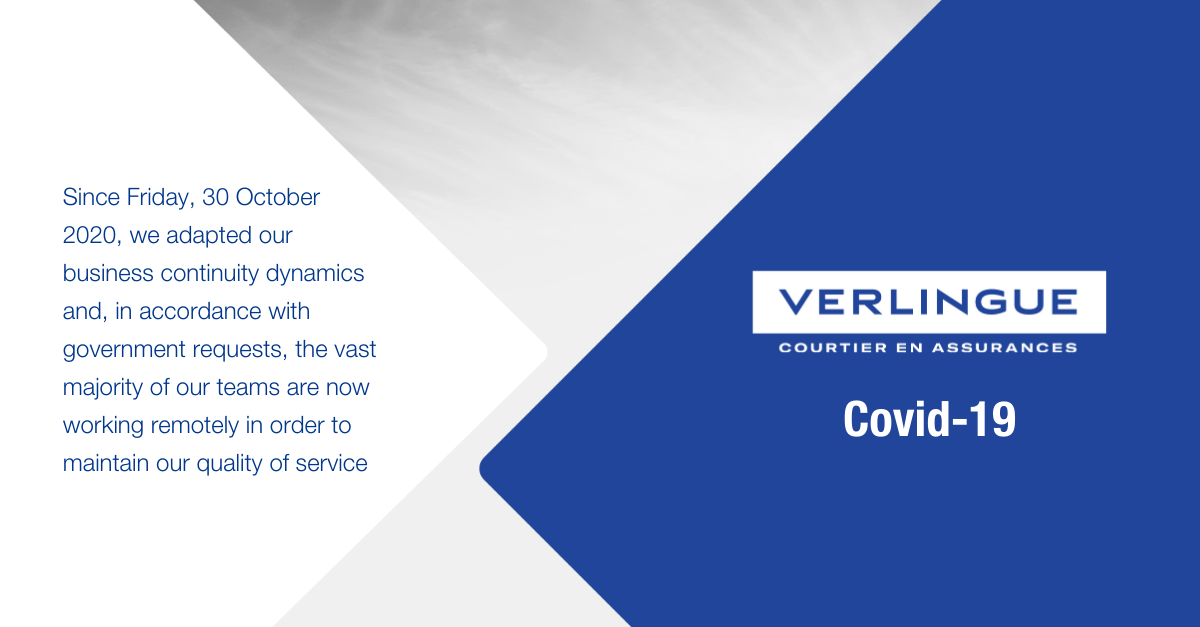 Following the new lockdown measures implemented by the French government on 29th October, that will run until 1 December 2020, all Verlingue's teams remain on hand to ensure continuity of service for all customers.
Since the beginning of this crisis, our main concerns, which guide all our decisions, are the following:
-To limit the spread of the virus, for which we are collectively and individually responsible,
-To safeguard the health of our employees and their family members,
-To maintain our activity and the quality of service on a daily basis for the benefit of our clients on a daily basis.
Since Friday, 30 October 2020, we adapted our business continuity dynamics and, in accordance with government requests, the vast majority of our teams are now working remotely in order to maintain our quality of service.
We will keep you regularly informed of developments with regard to any changes in government measures.
Don't hesitate to get in touch with your usual contact person, preferably by e-mail, teleconferencing or mobile phone.
Our job is to provide simple, effective solutions for protecting the activities of our client companies and their employees. More than ever, we stand alongside you and thank you for your trust. You can count on the full commitment of all of the Verlingue teams.