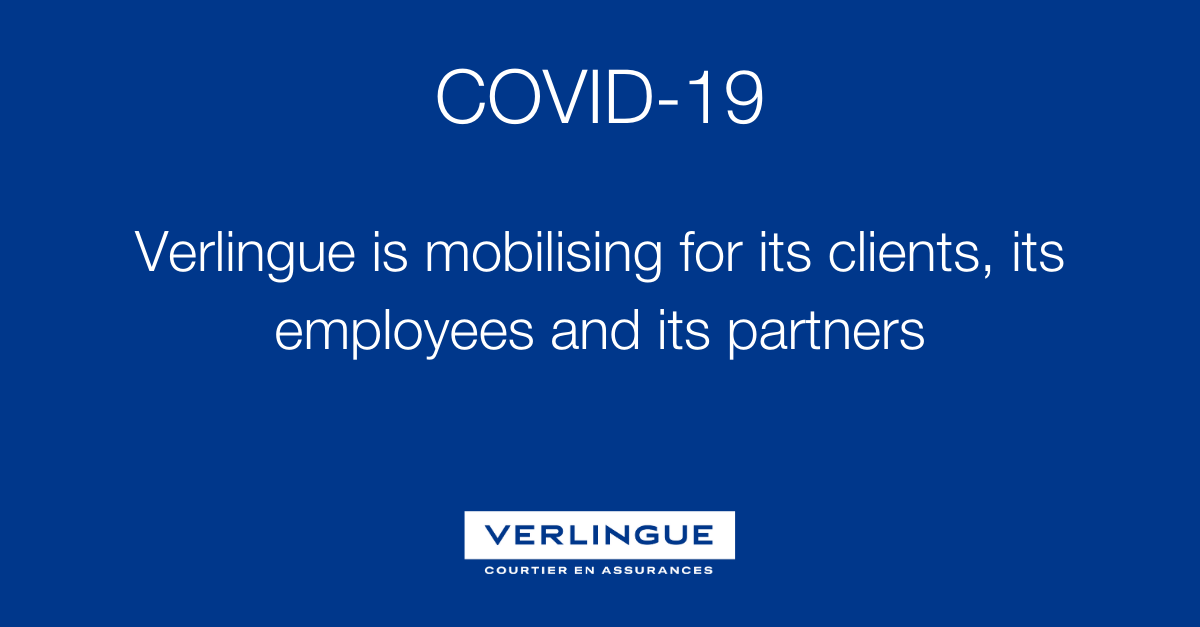 Against the backdrop of the exceptional health crisis we are all facing, all of Verlingue's teams have mobilised to keep ensuring service continuity for all clients.
Our main concerns, which guide all our decisions, are the following:
– Limiting the spread of the virus, for which we are collectively and individually responsible,
– Safeguarding the health of our employees and their family members,
– Maintaining our activity and the quality of the service we provide our clients with on a daily basis.
As from Monday, 16 March 2020, we will adapt our organisation in order to respond to this very exceptional situation. Here is a list of steps taken to date in connection with the COVID-19 coronavirus epidemic.
Several days ago, we introduced an action plan and took several steps in accordance with the latest government guidelines, including the following:
– Priority for teleworking: Remote work is operational for the vast majority of our employees,
– Service continuity: We have organised ourselves to ensure that you can get in touch with all of your technical and sales contact persons to answer your questions during this particular period,
– The deployment of our Business Continuity Plan (BCP): A crisis unit has been set up to ensure the proper deployment of our BCP.
Government measures are likely to change rapidly in the coming days. We will keep you regularly informed of any developments in the situation.
Don't hesitate to get in touch with your usual contact person, preferably by e-mail, teleconferencing or mobile phone.
Our job is to provide simple, effective solutions for protecting the activities of our client companies and their employees. More than ever, we stand alongside you and thank you for your trust. You can count on the full commitment of all of the Verlingue teams.