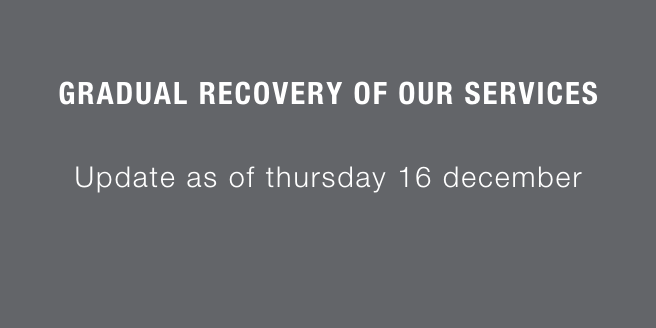 All our teams are now operational at our various sites.
The recovery of our services is confirmed day after day in compliance with strict security measures.
Access to the extranets should be available by the middle of next week.
Rest assured that our staff are fully mobilised to carry out all the interrupted operations and to quickly return to a normal situation.
If you have any questions, our telephone service is once again available at normal hours.
Once again, we would like to thank our customers and partners for their understanding and trust during this period.