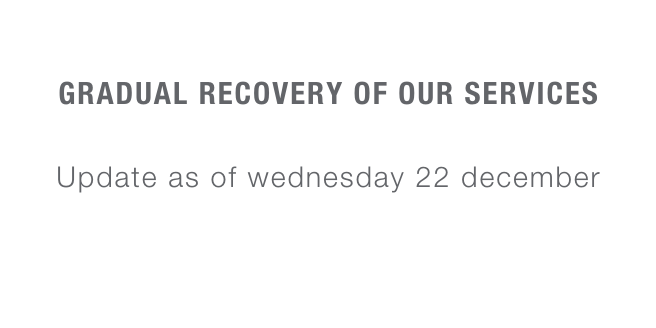 All our services and tools are now fully operational and accessible. All our teams based in our network of offices are at your disposal to help you as necessary. You can reach your usual contacts either on their normal landline and/or mobile numbers, or at their usual e-mail addresses.
We confirm that this total resumption of our activities is being carried out under the highest security conditions and to the highest market standards.
Once again, we would like to thank our customers and partners for their understanding and trust during this period.