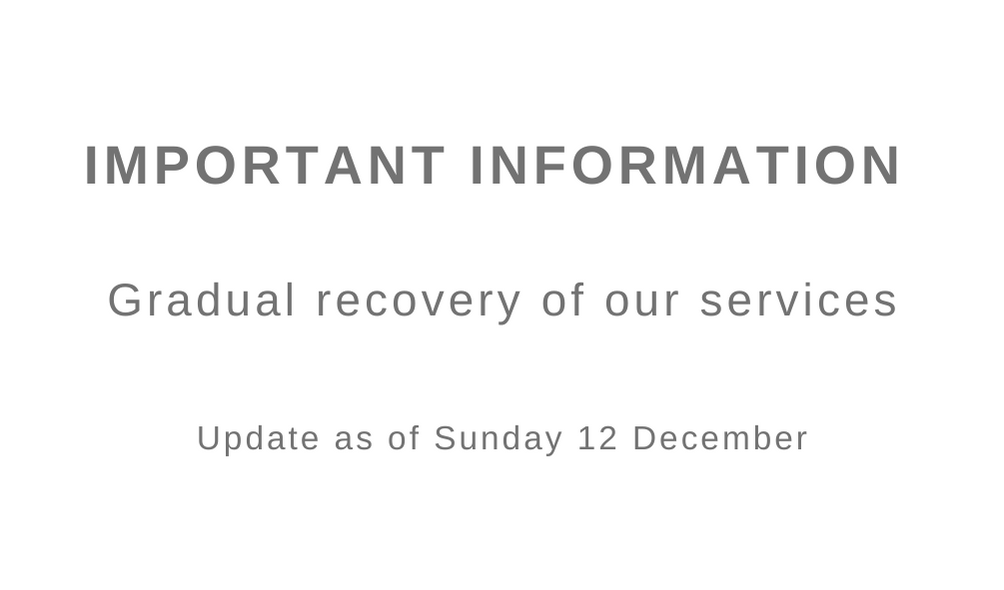 Thanks to the tireless work of our teams, we are able to announce a gradual recovery of the operational activities of VERLINGUE and GENERATION since the weekend of 11 and 12 December.
This recovery will take place in degraded mode for a few more days before returning to a normal situation very soon:
-As of Monday 13 December, our employees will gradually return to our sites in France to resume current activities in both Property and Casualty Insurance (P&C) and Employee Benefits (EB).
On the News page of this website, you will find information that will enable you to manage certain operational aspects: green cards, motor and non-motor claims, etc.
-2022 Third-party payment cards : their creation has been started for all policyholders known in our database at the end of November 2021. They will be available before 1 January 2022 in digital or paper format
-We will be able to proceed with the first healthcare and personal protection payments this week. Given the situation, our deadlines will be longer than usual. We thank you for your understanding.
-Our customer extranets will be reopened as soon as possible.
We fully appreciate the inconvenience caused by this disruption to our services and thank you once again for your trust and for your many expressions of support.