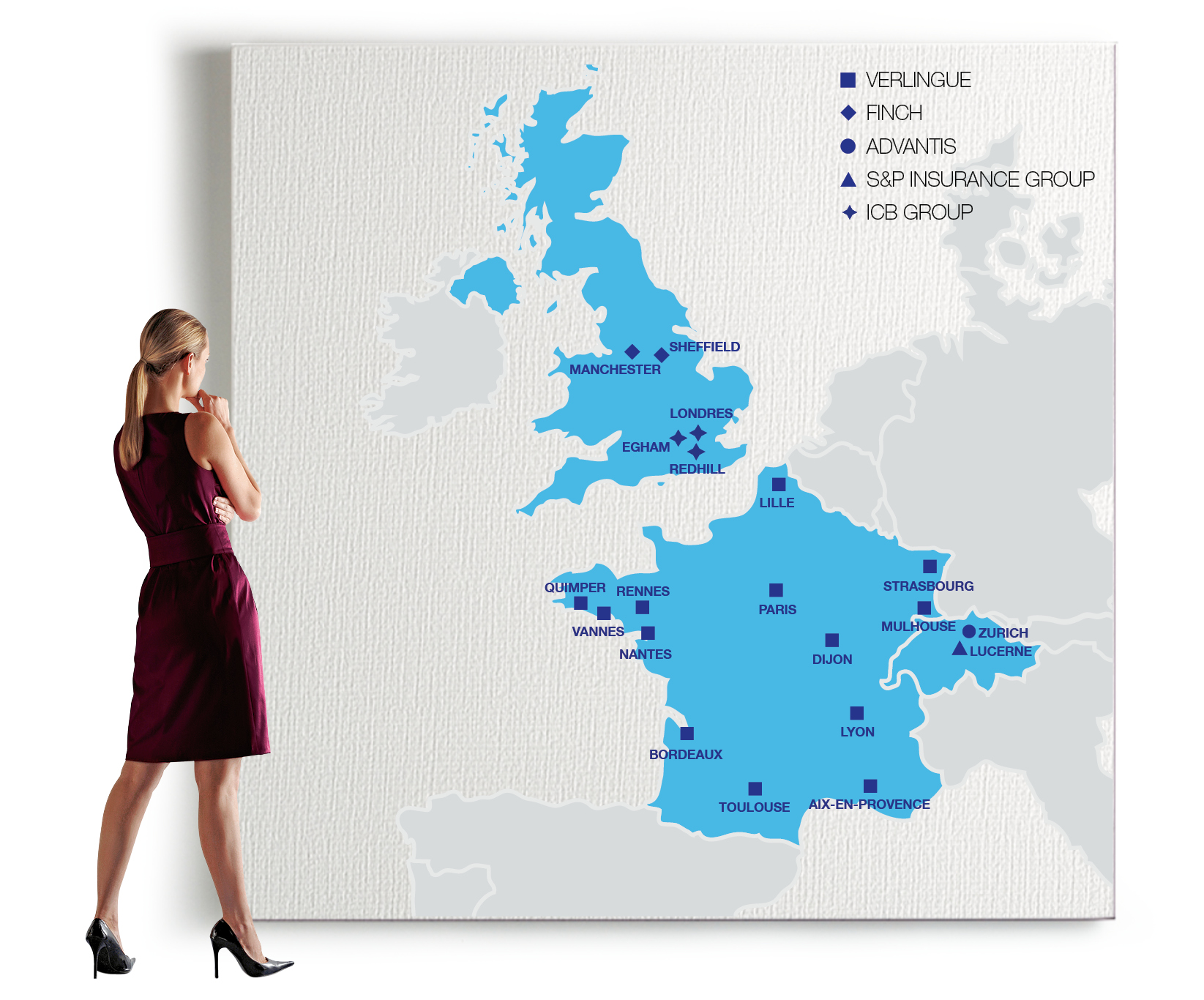 Verlingue and ICB announced that ICB Group: one of the UK's leading insurance brokers joined the Verlingue group.
With ICB Group joining, Verlingue triples its size on the UK market and puts the group – and its UK subsidiary Finch– alongside the main independent insurance brokers in the United Kingdom with premiums of £130m, 175 employees and 5 locations.
ICB Group is an independent broker which bases its development on the same criteria and values as Verlingue and draws on a high level of expertise in consulting and management, customer satisfaction and development of its talents.
This acquisition effectively:
– Consolidates the presence of Verlingue and Finch in the UK, a priority country for Verlingue with a dynamic market and an economy consisting of a large number of medium-size companies and large corporations.
– Provides ICB Group and its clients with a gateway to Europe and, more broadly, worldwide opportunities through the largest international network of independent brokers WBN.
The intention is for ICB Group and Finch to work collaboratively to further their strengths and to identify best practices in order to build a common entity for the benefits of clients, staff and profitable growth.
Jacques Verlingue – Chairman of Verlingue and the Adelaide Group says: « Verlingue has the ambition of being a leading family owned independent broker in the UK and the combination of ICB and Finch will create a great platform from which to build. ICB is one of the leading independent brokers in the UK with a similar ethos to Verlingue. We see the potential to amalgamate the entrepreneurial spirit and talents of ICB and Finch as a great opportunity for both teams, their clients and their partners. »
Neil Campling – CEO of ICB Group says: « Since the buyout from IAG in 2012, ICB Group has continued to expand and develop into one of the most successful and leading brokers in the UK. Our client base has also expanded and developed both in terms of size, but also in the demands and level of sophistication they require. ICB has taken the sensible view that we have to continue to evolve in order to remain relevant to our clients. As they have expanded, many of our larger clients now have an international dynamic to their business and so we need to ensure we are in a position to be able to service them appropriately. As part of this we believe it is essential that we can continue to trade effectively across the EU post Brexit. Joining Verlingue helps ICB meet these various needs and puts our business in what we believe is the right position for the future. »
Mike Latham – Managing Director of Finch says: « We are delighted to welcome ICB Group to the Verlingue family. We see the skills, location and breadth of services that ICB offer to be hugely complimentary to that of Finch. The greater scale which the ICB team will bring will enable us to collectively forge a company that will be a leading player in the UK independent broker market. »