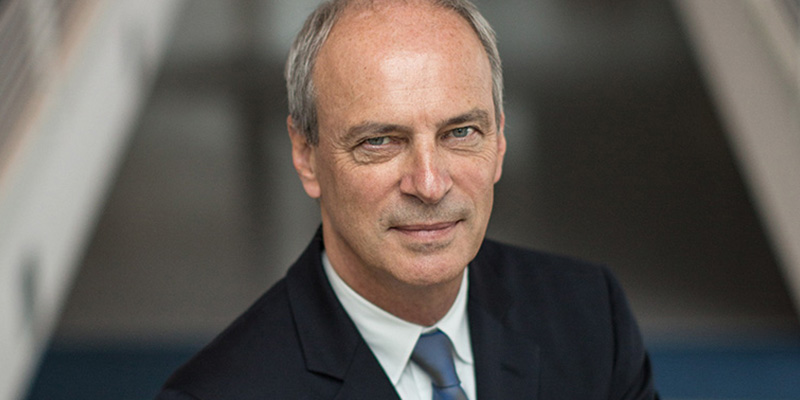 « building a large, european, family-owned and independent insurance broking group».
Jacques Verlingue
Jacques Verlingue, you are the Chairman of the Adelaïde Group, best known for the companies Verlingue, Génération and Coverlife. How did the group get started?
85 years ago, my grandfather, Jules Verlingue, created a small insurance agency in Quimper in Brittany, France. He died at a very young age and my father, Jean-Yves, decided to follow in his father's footsteps. He was only 19 years old, a bicycle his only means of getting around. He did not have a clue about the great adventure that was about to begin!
When did you take over?
I took over in 1994 after having worked with my father for 13 years. Today, three companies – Verlingue, then Génération and more recently Coverlife were created. These companies were joined by sister companies, in France and in Europe.
Did this grow from one business: insurance brokerage?
Yes, it's a valued and exciting business: It's valued by our corporate clients insofar as we've always sought to provide both expert advice and a local service.
… It's a highly complex field!
It's sure is! And our mission is also to turn something highly complex into something that's simple. This is what Verlingue does. And I should add that it's also a line of business that is of value to the greatest number of people, such as the two million insured persons who receive reimbursements from Génération for their healthcare costs.
And you are currently initiating a new project. Why?
Well yes, we believe in our business. We want to grow and embark a new phase in our history.
What do you mean?
Our first goal is to transform our businesses to maintain the highest standards of customer satisfaction. To do that, we're rethinking the services we provide, to meet new expectations in a digital environment.
What exactly are these new expectations?
More immediacy, more added value, and still less expensive. This is why we have opened a « digital factory » in Nantes. Our second goal is to boost our growth. Initially by organic growth, but also through acquisitions.
Where will you do this?
Mainly in Europe in order to win new customers there and actively seek out expertise that complements our own.
What is the purpose that ultimately drives you, Jacques Verlingue?
It's nurturing values of excellence which has led us this far and developing, in our insurance broker business, a family group that is more digital, even more European, and that provided our customers and partners a unique relationship of trust.
Remaining a family business, with such ambitions, is it possible?
The fourth generation is fully dedicated to this transformation and development project. We've chosen to invest and remain an independent company.
It's not the easiest path…
… yes, but it's the most exciting.