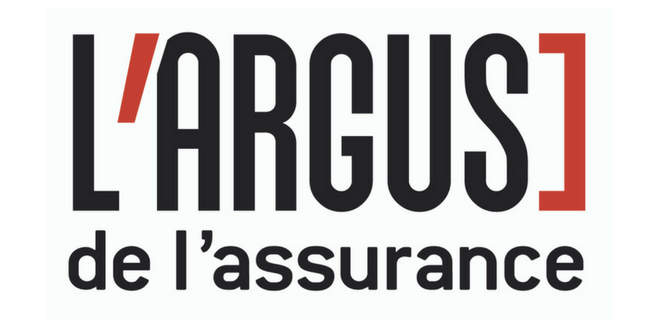 By hiring the No. 1 at Gras Savoye Willis Towers Watson, Jacques Verlingue has stabilised governance at Verlingue, which had been shaken up by Eric Maumy's departure. The change will not have an impact on the Group's development plans.
L'Argus de l'assurance: You have announced that Gilles Bénéplanc (General Manager at Gras Savoye) will be coming on board as CEO of Adelaïde and Verlingue. Why did you pick him?
Jacques Verlingue: We are pleased that Gilles Bénéplanc has joined our project. He is a recognised expert in our industry. He will bring his experience, his extensive knowledge of markets and his team management know-how. His efforts will be aligned with our transformation and growth process in France and abroad, relying on our values and the talented employees who compose our Group. As CEO of Verlingue, he will form a complementary duo with Jean-Marc Esvant, who will become Deputy CEO. And, at my side, he will become involved in all aspects of Adelaïde's development project, with the stated objective of doubling the Group's size by the year 2022. He will also be responsible for preparing my 32-year-old son, Benjamin, to take over the Group in the best possible conditions when the time comes.
When Éric Maumy, CEO since 2005, left in September for the April Group, did this impact Verlingue's activity at year's end?
With Éric, we formed a formidable tandem that helped Verlingue go from a regional firm to a national and international broker, a preferred partner for intermediate-sized enterprises (ISEs). We have lost a CEO, but we have held onto the teams we had put together. Thanks to them, the company has not been destabilised. Éric's departure took place in very good conditions between us. Despite all the efforts we made to keep him, he preferred to follow his own path. That wasn't my choice, but I respect it. This does not mean that our collaboration will end. Our two groups maintain key business ties through Génération, and such ties could also develop between Coverlife, a broker specialised in the distribution of health and retirement insurance, and April's wholesale business.
Does Éric's departure call into question the course and goals set in your strategic plan for 2019-2022 ?
Our transformation and growth plan is clear and is continuing at its own pace. We are not abandoning any of our goals: reaching a turnover of €330 million by 2022 (as against €166 million in 2018), with organic growth of 11%. Five years from now, we hope that international business will account for nearly 50% of Group turnover as compared with 35% at present, in particular through external growth transactions. I am still hoping to pick up a German broker. We are also on the lookout for opportunities in Italy, Belgium and the Netherlands, but also in France for specialties.
Including the €40 million invested in the Group's digital transformation?
Of course. This digital transformation comprises three structuring objectives. The transformation in itself. We must amplify the incorporation of digital solutions into customer relation job lines by identifying use cases where demand from our corporate clients is high, such as managing absenteeism and retirement. Our Digital Factory acts as an accelerator for the entire Group. Second dimension: continuing to implement shorter, more agile operating modes between our clients and our suppliers. For example, for our real estate agents we have developed an app that hooks right up to their own IS, allowing them to propose our offering directly from their system. Third dimension: securing our IS. Our in-house system is robust, but very closed. Consequently, we need to rebuild its architecture so it can host new external functionalities that can be plugged in. We need to open the ramparts but hold on to the dungeon.
Does Coverlife rely on telephone prospection as part of its activity?
Coverlife is an insurtech that has been active from the outset in online and distance selling. We started from scratch in 2014. Today, the firm generates turnover of nearly €13 million and reached the break-even point in the second half of 2014. 100% of all contracts are paperless and 30% of sales are now made in full digital mode, without relying on a telephone platform. We can make calls, but to a specific population (e.g. a group of retirees). However, we do not rely on cold calling or use external platforms. No sales are made on the first call.
Do you distribute the PER, which went on sale two months ago?
Verlingue's activity in the insurance of persons, which grew this year by over 10%, primarily consists of health, retirement and borrowing. In the past, we had very little to offer our clients in terms of retirement savings products. With the PER, we have decided to form a team with a specific development plan. We are proactive and meet our customers' needs regarding the three PER compartments.
How much has the implementation of 100% Health shaken up your brokerage and brokerage management business?
It is both a development opportunity for Coverlife and a complex communication challenge for Génération (+14 % organic growth in 2018) in terms of management. We will have to intervene three times on our portfolios while working to make guarantees easier to understand. At Génération, we are currently testing a tool for analysing dental treatment estimates on a sample of 300,000 people, by cross-referencing the photo of the estimate and the insured person's table of benefits. This tool is able to automatically provide the amount covered by social security and complementary health cover and the outstanding remaining amount.
You are one of the rare brokers who has not succumbed to the investment funds. Could you open up your company's shareholding structure over time?
Adelaïde Group's shareholding structure is composed of and divided up among my three children, myself and the directors of the operational companies. There is no reason for this to change. Today, we are not selling an activity; we are driving the ambitious Adelaïde 2022 project, for which we plan to issue debt, a choice made on the basis of extremely advantageous financing terms. Our stated objective is to build a major brokerage group with a European, family-based and independent dimension.
Interview by Sébastien Acedo – L'Argus de l'Assurance