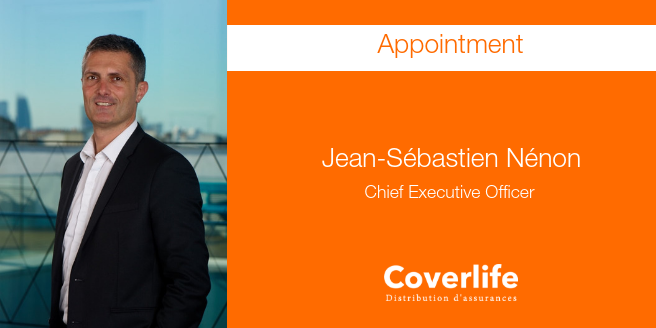 Jean-Sébastien Nénon joins Coverlife (Adelaïde Group) as Chief Executive Officer. His mission will be to manage the development of Coverlife, a specialist broker of health and personal accident insurance for individuals and independent traders.
Jean-Sébastien Nénon is an expert in digital distribution, marketing and the development of B2B and B2B2C partnerships. He is to take over from Sébastien Limousin on 24 June 2019. Having created the company and overseen five years of strong growth, during which Coverlife has established itself as one of the most dynamic French Insurtech companies in the market, Sébastien Limousin has decided to pursue a new challenge outside the Group.
Jean-Sébastien Nénon has a degree in Business Law and Insurance Law from the Institut des Assurances d'Aix-Marseille. He began his international career in 1996 at Gras Savoye before moving to Goodhealth (Aetna).
He moved back to France in 2003, joining AIG Marketing Europe as Sales and Marketing Director, before taking over as General Manager of AEGON Direct Marketing Services in 2007.
In 2015, Jean-Sébastien Nénon became Operations Director in charge of the business strategy for LesFurets.com, an insurance comparison website.
45% growth in 2018
In the space of just four years, with more than €30 million in premiums negotiated on behalf of its customers and a turnover of nearly €10 million in 2018 (an increase of 45%), Coverlife has established itself as one of the leading specialist brokers on the French market.