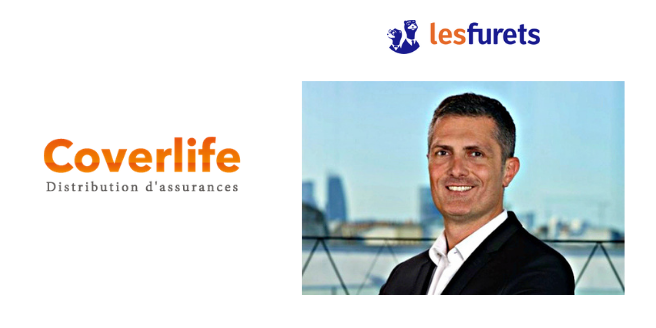 In the difficult context of the coronavirus, questions about the reimbursement of healthcare expenses are legitimate. Jean-Sébastien Nénon, CEO of Coverlife answered questions from LesFurets.com.
He has managed Cocoon since 2019. Their offers can be found on the complementary health insurance comparator website LesFurets. Despite being very busy between handling emergencies related to the current situation and taking great care of policyholders, Jean-Sébastien Nénon was kind enough to take his time to clarify the role of complementary health insurance during the coronavirus. Reimbursements, prevention, customer care, subscriptions, and an increase in contributions to be expected: he tells us all we need to know!
What have you done for your policyholders since the health crisis began?
We contacted large numbers of them by SMS and e-mail to tell them that we remained at their disposal to answer their questions and that we were staying open. We reminded them of the protective and preventive measures and the procedure to be followed if they think they are infected with Covid-19. They need to know that we, brokers and insurers, are fully operational! Once we had got through the first few disorganized days at the beginning of the lockdown, everything was back in order. Our French policyholders will remain properly protected during this period and afterwards.
Faced with the spread of the Covid-19 coronavirus, medical teleconsultation has been welcomed by all those involved in the healthcare sector. Does Cocoon reimburse telemedicine?
At Cocoon, all our policyholders are covered for telemedicine within the limit of 5 free sessions per year and per beneficiary. We have a partnership with MesDocteurs.com, available 7 days a week, 24 hours a day. However, at the moment, the National Healthcare Insurance system reimburses 100% of teleconsultations for an infection or suspicion of coronavirus. Nonetheless, if a patient physically visits a medical practice, it is treated as a normal appointment. Cocoon reimburses up to 200% of the Social Security rate in the event of charges exceeding statutory fees.
Do your policyholders have to go through MesDocteurs.com to be reimbursed by Cocoon for teleconsultation?
Not at all! If one of our beneficiaries seeks telemedicine outside Cocoon, for example, because they cannot download our application, they will be reimbursed in the same way, regardless of the platform used.
Can Cocoon cover hospital admission fees for the Covid-19 coronavirus?
Of course! In the same way as for any hospital admission, if there are any outstanding charges after National Health Insurance cover, we will intervene. All this takes place within the limits of the guarantees subscribed by the patient. Cocoon also offers accident cover contracts through which you can receive daily allowances if you are admitted into hospital.
How is the coronavirus screening test covered by complementary health insurance policies?
I am unable to answer this question as this is still a fairly new situation. As far as I know, it is not covered yet, but this could change quite quickly. Given that it would engender new costs, we firstly need to know how insurers will be able to absorb these costs before offering reimbursements.
Concerning the medicines used to combat Covid-19, how does Cocoon reimburse them?
There is currently no medicine for the coronavirus, although studies are underway to evaluate the repositioning of already known molecules (e.g. Chloroquine or Remdesivir). Therefore, fairly commonplace medicines are prescribed, such as paracetamol. Cocoon contracts cover 100% of all medicines except for the SERENIS Eco+ contract, which does not reimburse medicines that have little medical benefit.
Today, if a person realises that they do not have complementary health insurance cover in the midst of a health crisis, can they take one out now?
At Cocoon, there are no queues or waiting periods. We continue to take subscriptions normally and our teleconsultants are there to help. So if someone wants to take out a policy with us through the LesFurets comparator, for example, the subscription will only take about twenty minutes. It can be done without any paperwork, on-line or by phone.
When will a new policyholder be able to benefit from the first reimbursements?
As soon as the sale is confirmed within minutes of taking out a policy with us, the policyholder receives their policy by e-mail. They can be reimbursed for their healthcare costs immediately.
Faced with the influx of healthcare reimbursements linked to the Covid-19 coronavirus, should we expect the price of complementary healthcare contributions to rise next year?
It is a little too early to say. The health insurance market is a somewhat delicate market: margins are not that huge, so if there is any excessive consumption of healthcare benefits, one can imagine that contributions will increase. However, the important question is what method of financing will be chosen for insurance companies and how they will be able to spread out these possible price increases over time if they occur.