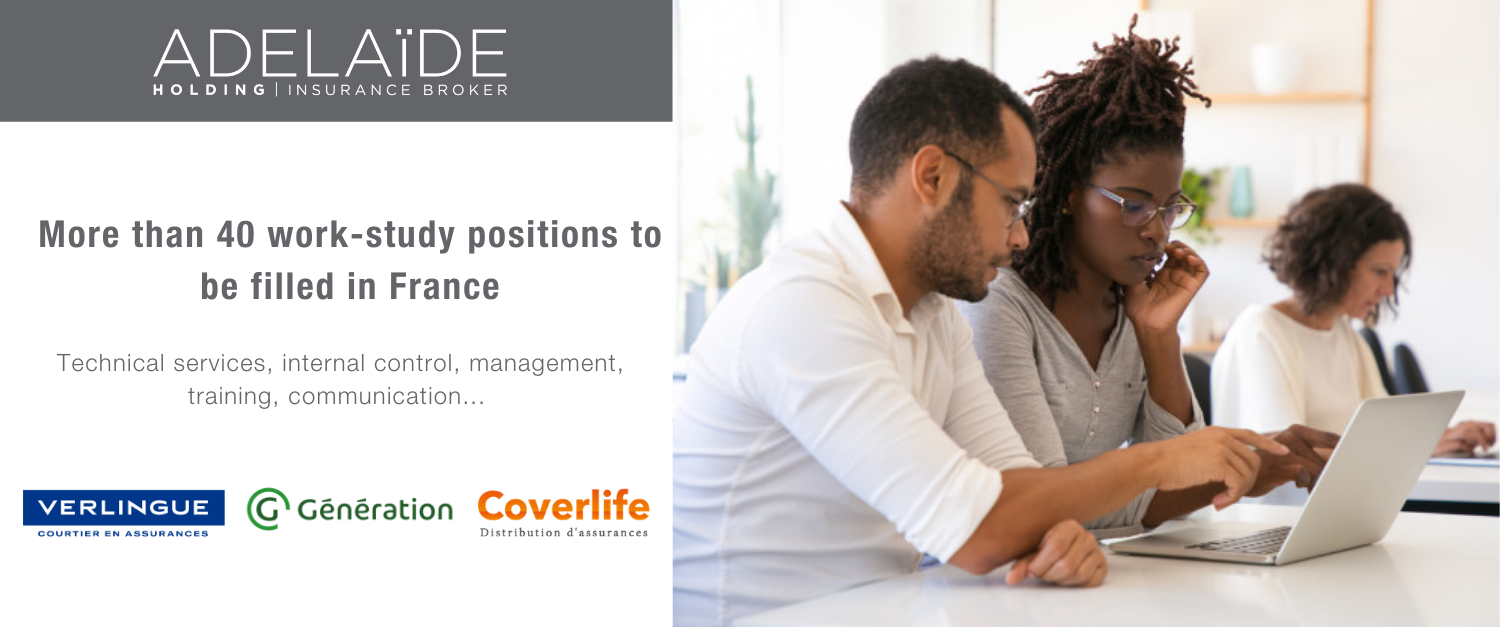 Every year, the Adelaïde Group takes in dozens of students on work-study schemes in its three companies, Verlingue, Génération and Coverlife.
The aim is to provide each young trainee with support throughout their studies and to accelerate and improve the effectiveness of their training by truly immersing them in the professional world, with the help of a designated tutor.
This year, to support its rapid growth, the Adelaïde Group is pursuing its recruitment drive and has opened 40 positions within the framework of work-study schemes to be filled from the start of the next academic year (September 2021) in France. The positions cover a variety of fields including sales, technical services, internal control, management, training and communication.