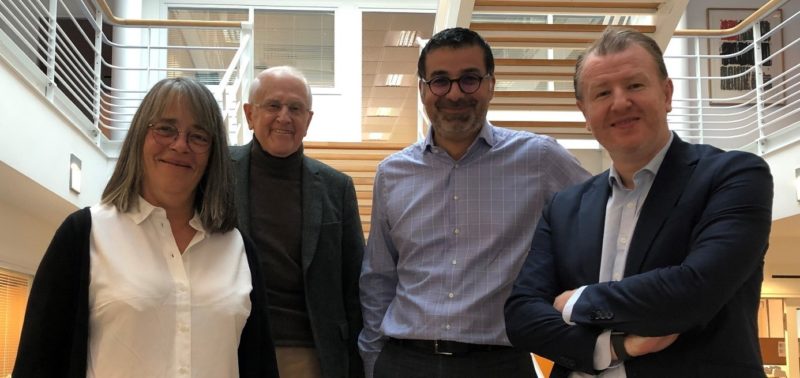 Today, Verlingue and Génération signed a new Partnership Agreement with the Food Bank.
For the tenth year in a row, Verlingue and Génération have joined forces with the Food Bank to help the most disadvantaged. This year, the two collection days in supermarkets take place on Friday 29 and Saturday 30 November.
Verlingue and Génération are committed to solidarity. In addition to financial assistance, the managers and employees of the two companies also support this solidarity-based approach through internal collection (from 25 to 29 November) and by being present in hypermarkets on collection days.
Martine Niedzialek, Chairwoman of Finistère Food Bank says: "Thanks to Verlingue and Génération for renewing their commitment – their support is vitally important. In 2018, help from local businesses contributed to the distribution of the equivalent of 340 meals to each of our 8,500 beneficiaries."
Jacques Verlingue, Chairman of Verlingue / Adelaïde Group says: "Renewing our commitment to the Finistère Food Bank was a matter of course for the Adelaïde Group. This solidarity-based approach has been part of our corporate sponsorship activities for more than ten years and we understand the importance of the Food Bank for thousands of beneficiaries every year. We are proud to see many of our employees get behind the national fund-raising campaign organised each year."
Photo caption (from left to right): Martine Niedzialek (Chairwoman of Finistère Food Bank), Pierre Thaumiaux, (Food Bank Volunteer and Head of Collection for Finistère), Matthieu Havy (Génération General Manager), Benoît Le Corre (Director of Communication and Marketing Adelaïde Group / Verlingue).