One group,
of specialist businesses
The Adelaïde Group specialises in insurance advice, broking, distribution and services. The family owned holding company celebrates 90 years of entrepreneurship, growth and innovation which benefit its customers and employees.
Adelaïde's roots are in Brittany, and it has grown to become one of France's leading insurance brokers, through the creation of 3 successful companies: Verlingue, Génération and Cocoon. It now operates in the international arena, with 24% of its turnover generated in Europe.

Insurance broker specialising in corporate protection (employee benefits and corporate risks).

Third-Party Administrator (TPA) in healthcare and medical private plans.

Insurance broker specialising in the digital distribution of healthcare insurance products to private individuals, sold directly and through its partner networks.
"The Adelaïde Group continues to grow in line with its Impact24 plan and its objective to build a large, European sized, family run and independent insurance brokerage group."
Jacques Verlingue
Chairman, Adelaïde Group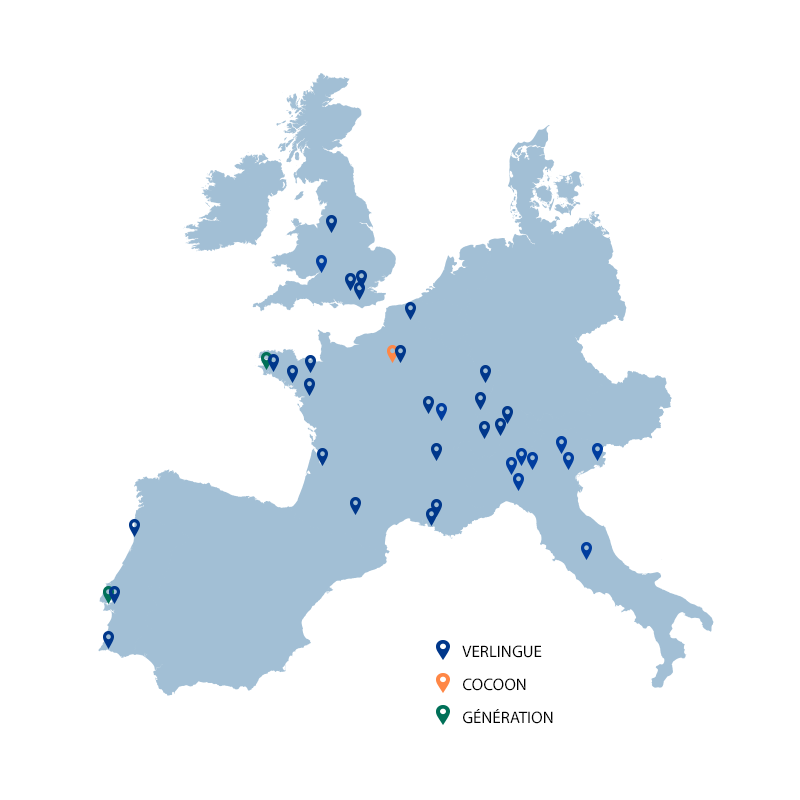 €2.8
Billion in premiums negotiated

2,2
Millions policy holders