A history of entrepreneurship
An independent, European family-owned group.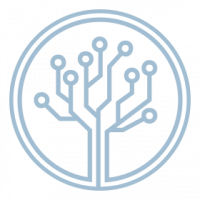 In 2023, the family-owned holding company celebrated 90 years of continued entrepreneurship, growth and self-reinvention.
Jules Verlingue becomes associate in faience manufacture in Quimper (Finistère)
Jules Verlingue starts out in insurance
His son, Jean-Yves Verlingue, develops the insurance business
Jacques Verlingue takes over from his father
The fourth generation, Audrey and Benjamin, join the business
The Adelaïde group's sustained development in recent years is the result of a solid organic growth and external acquisitions in France and internationally.
Implementation in Great Britain with the acquisition of Finch (Manchester)
Creation of Génération Portugal in Lisbon
Implementation in Switzerland with the acquisition of Advantis (Zurich)
Acquisition of S&P Insurance in Switzerland (Luzern)
Acquisition of ICB Group in Great Britain (London)
Acquisition of MEEX in Switzerland (Berne)
Acquisition of Eyssautier in France (Paris, Marseille, London)
Acquisition of Luso Atlantica in Portugal
Acquisition of Luso Atlantica in Portugal
Acquisition of RT Global Insurance in Portugal
– Acquisition of Cabinet Depeyre, a specialist in complex corporate risks, and the underwriting agency Depeyre Solutions
– Acquisition of a majority stake in the insurance broker INSER