One group
of three specialist
companies
The Adelaïde Group specialises in insurance advice, broking, distribution and services.
The family-owned holding company celebrates 90 years of continued entrepreneurship, growth and self-reinvention for the benefit of its customers and employees.
Three companies part of a strong, independent Group with shared values and keys to success which include:
Adelaïde's roots are in Brittany, and it now operates in Europe and globally, making it one of France's leading insurance brokers, with three successful companies: Verlingue, Génération and Cocoon.
– In Great Britain (Manchester) for 10 years and in London since 2018
– In Portugal for 2 years
– In Switzerland since 2017: in Zurich, Lucerne and Berne
– In Italy since 2023 wih 8 offices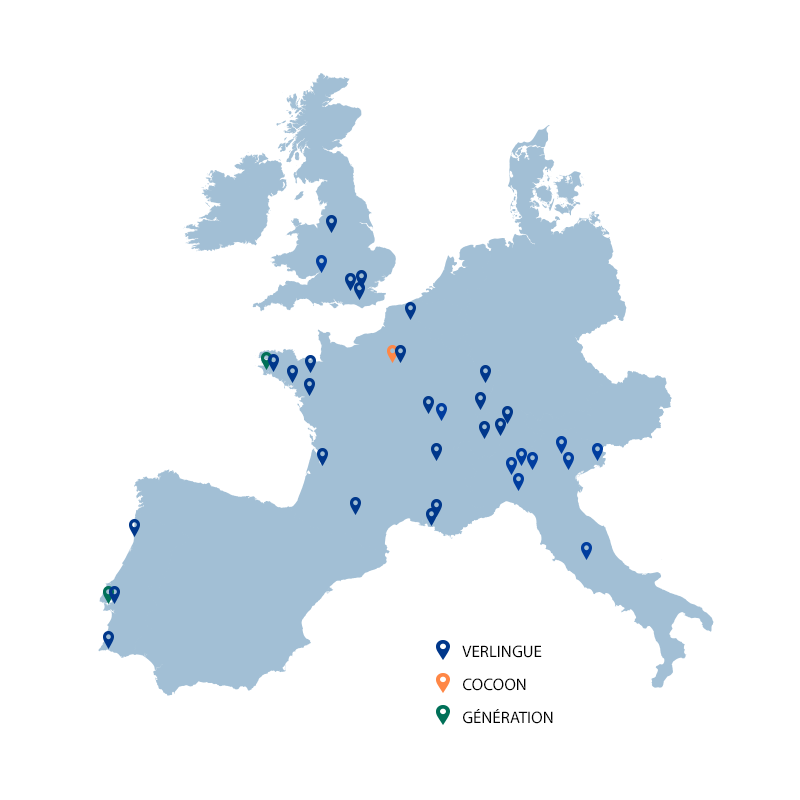 Digitalisation of services
Adelaïde was a pioneer in the industry in terms of digitising its services, and this has proved to be a key factor in the Group's success in recent years.
Faced with the challenge of transforming its business and the arrival of new players who have disrupted the insurance market, the company has decided to speed up its digital development by announcing an ambitious plan to invest in technological innovation to:
– Increase its digital agility,
– Quickly develop new and innovative offers and services on a large scale for the businesses it advises in France and internationally.

Performance and customer satisfaction are at the heart of everything we do.
Adelaïde Group businesses advise several thousand companies in Europe and manage the healthcare costs of two million two hundred policyholders.
Verlingue, Génération and Cocoon are now recognised for the quality of their customer relations and service differentiation.
The Adelaide Group is officially certified as a Health Data Hosting Company (HDS) for the DSI and Generation perimeter, as a physical infrastructure host and as a hosting provider.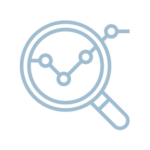 One team: family, directors, committed employees.
In 15 years Adelaïde has grown from 300 employees to over 2,350 today.
Paying attention to the needs of employees and human resources policies are essential to the success of an insurance broking business. Delivering excellent customer service relies heavily on the skills and expertise of its staff.