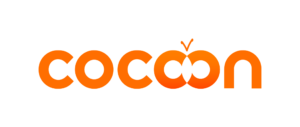 Created in May 2014, Cocoon is a digital broker specialising in the distribution
of healthcare products to private individuals.
It is a full-digital business that provides complete or customisable simple,
accessible solutions to its partners.
"We develop the most suitable solutions adapted to your needs with the largest insurers to guarantee you maximum protection at the best price"
Fanny Ridet, Cocoon General Manager
All these solutions are based on three pillars:
Business introducers: mainly brokers, to whom Cocoon offers programmes for individuals leaving group schemes
White-label partnerships: mainly aimed at financial institutions (banks, insurance companies, health insurers, life insurance carriers, etc.), wanting to develop their portfolio using their distribution expertise, while remaining the owner.
Direct sales under its own Cocoon brand since 2015, using a cross-channel approach with a website www.cocoon.fr and a call centre.
Based in

PARIS
QUIMPER
LILLE
Committed to

digital

ethical

responsible distribution