The Adelaïde Group's 2,200 employees are proud of doing a useful job that helps protect businesses, their activities and employees,
manages the healthcare and costs of millions of policy holders, and arranges insurance solutions for individuals.
The Group has grown from 300 employees to over 2,350 in 15 years.
Over 200 talents are recruited every year
to support the dynamic growth of the Group
and its businesses in France and abroad: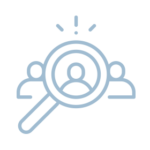 People from a wide range of backgrounds (the Adelaïde Group's businesses hire and train talented staff at every stage of their career, from all disciplines and all sectors).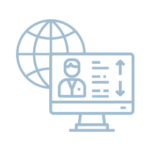 Various positions throughout France and Europe are available, with numerous opportunities in management, business development, innovation, consulting and information systems.s.
The care brought to the needs of employees and the human resources policy are essential in a service business like an insurance broker.
Delivering excellent customer service relies heavily on the skills and expertise of its staff.
Individually tailored trainings are offered to employees to develop their skills and create their own career development opportunities.