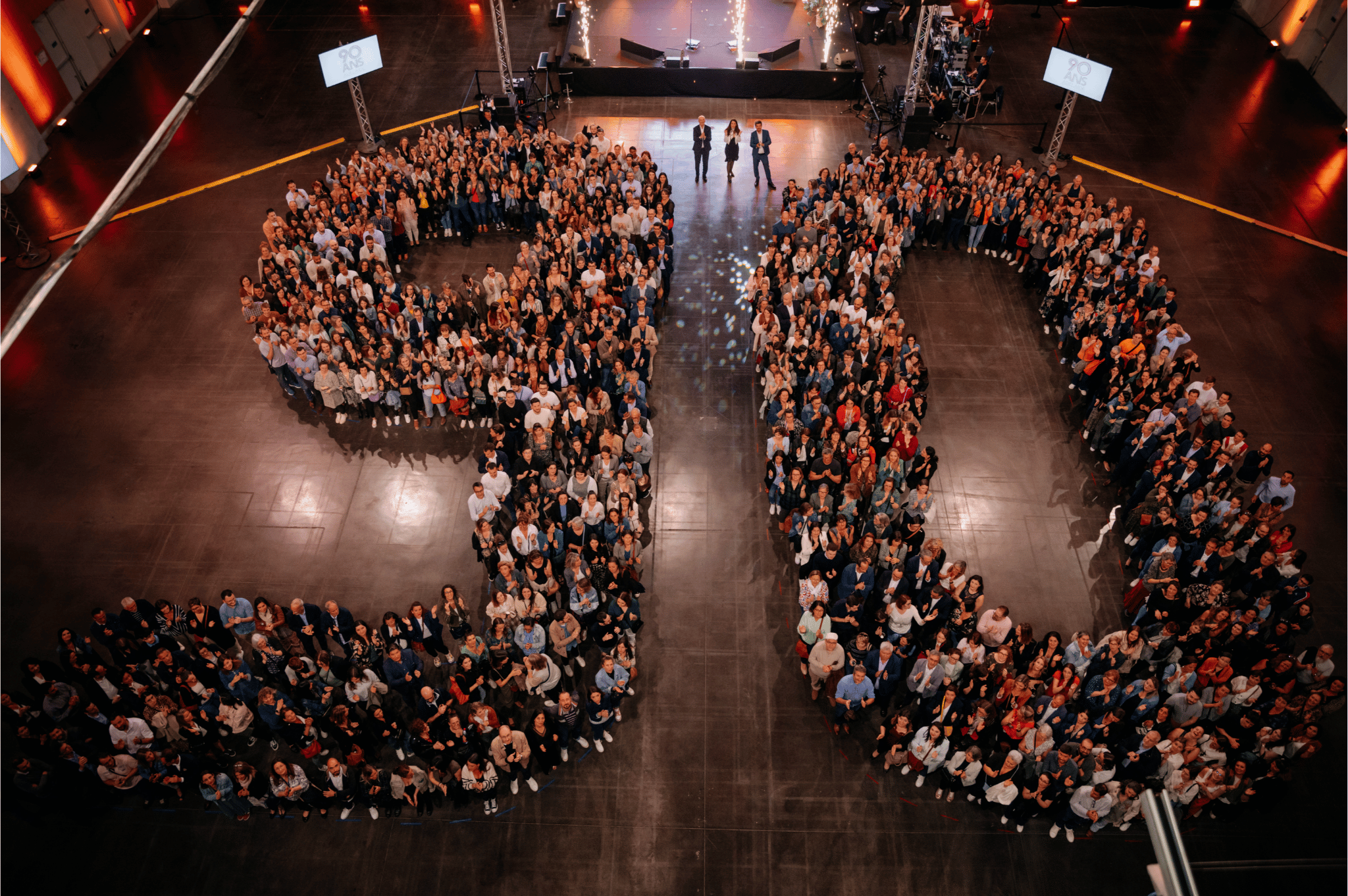 This year, the Adelaide Group is 90 years old. To celebrate this anniversary, 9 events are being organised in France and abroad with the employees who are involved on a daily basis in the Group's companies.
The first celebration took place on Wednesday 3 May in Quimper, the company's historic headquarters, bringing together the teams of Génération and Verlingue Nantes, Rennes, Vannes and Quimper.
Photobooth, concert, DJ, … We are happy to share with you some moments captured during this historic evening. A big thank you to all the providers for the organisation.