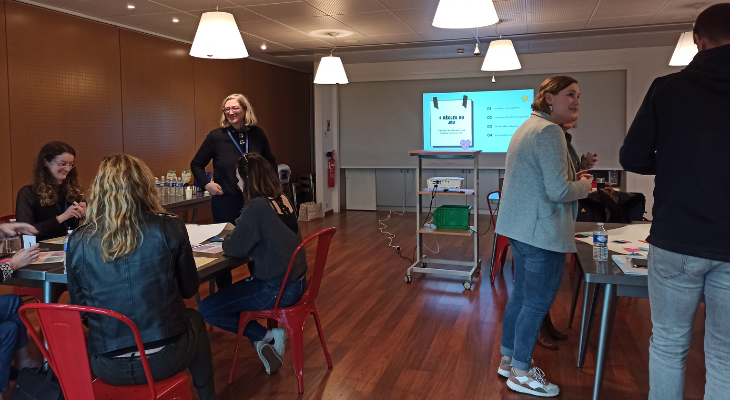 In line with the transformation policy of its Impact24 strategic plan, Adelaide Group wishes to make innovation more accessible to its employees and has created two dedicated acculturation meetings: the InnoCafé and the InnoTouch.
On Monday 20 and Tuesday 21 March, two groups of Verlingue and Génération employees met during an InnoCafé, the innovation meeting dedicated to exchange.
Emmanuelle Combe, Transformation Manager, and Emmanuelle Saulnier, Transformation Project Manager, who initiated the project, deciphered the latest news observed during the Web Summit for participants motivated to learn more about innovation. Each participant was able to experience the methods of ideation and selection of ideas in order to exchange on a given theme related to transformation.