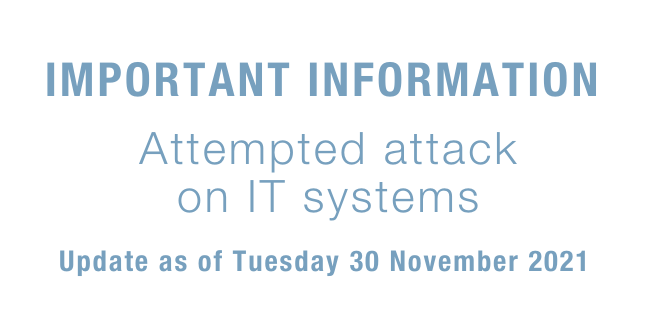 All our IT teams, accompanied by cybersecurity specialists, are working hard to restore all our activities as soon as possible.
Today we are still in the process of diagnosing the problem, and analysing the affected systems, whilst at the same time putting in place corrective measures so that we can get up and running again safely.
At the moment we are not aware of any data compromise.
Our online services and telephone reception remain unavailable, but we will provide regular updates on this page.
We thank our customers and partners for their understanding and trust.